THE KEYFINDERS GROUP

Click the keys below for more Information !!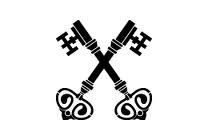 There are many reasons that you need to sell your home. Maybe you have a job change, a marriage, divorce, birth of a child, kids have left home or illness or death have changed your world. We are here to help you price your home "in the market", market to a wide audience to find a qualified Buyer and assist you through closing.

Meet the Team
Christine Wicks Blake Landry John Fudge

Reasons to call us
Whether buying or selling, you'll need advice and consultation to help you get through the process as smoothly as possible. You may have bought and sold homes before, but in this state and in this year, we are up-to-date on all the latest trends.
And if we don't know the answer, we will find out
as quickly as we can for you.

What we do that's different?
We take communication seriously, we problem solve and
troubleshoot so that we deliver the very best results , and we
develop lasting relationships with Clients and cultivate confidence and trust.

If you are satisfied with the results of our consultation, we trust you will recommend us to your friends, family and co-workers.
That's what relationship building is all about.

We sell houses twice for our Clients. Meet with us to find out what we mean.